Welcome to Floral Fireworks
We are now closing the Floral fireworks business and merging it with Avon Bulbs who we have been working alongside over the past years. We would like to invite you to consider adopting Avon Bulbs as your new supplier. www.avonbulbs.co.uk
Check our latest products
In an effort to reduce our costs the Floral Fireworks business has not produced a printed catalogue for a while, relying instead on the website to showcase our products. But websites it seems are still not a perfect replacement for a paper catalogue and it became evident that it was not a big enough business to survive on its own and we have consequently decided that in a time of change it is time for us to change.
We are now closing the Floral fireworks business and merging it with Avon Bulbs who we have been working alongside over the past years. We would like to invite you to consider adopting Avon Bulbs as your new supplier. www.avonbulbs.co.uk
They are a very reputable business with 25 years experience in the business. As you will see they include all of your old favourites as well as many more unusual lines.
Orders are taken in the same way, by post, telephone (01460 249060)or on their website.
We are sad that we have come to an end and have valued your custom over the past years.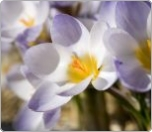 Collections
We are sorry but there are no collections at the moment.
Price: Call us for pricing